Technical Documentation
Discover all the capabilities of our APIs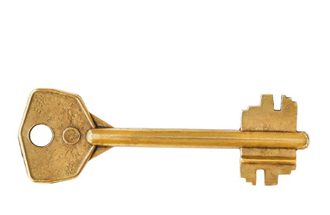 API Key
API queries of the Fotolia database requires an API key. Apply for your key by completing the API form in the "Tools" section of your account.
There are four kinds of API keys: Partner, Business, Reseller and Developer.
Which key type is best for you? See the chart below to discover the features of each API key. You can obtain multiple API keys simply by applying for different keys.
Note: To request a reseller API key, email our business team at api@fotolia.com or call on +1 (888) 674-2299.
Terms of Use
The API Terms of Use governs the rights and conditions in which each API may be used. Please review the API Terms of Use for the appropriate API before using it.
Authentication
Some methods must be authenticated (see table below). Authentication is only available for the Developer and Business APIs. The authentication process is equivalent to the login process on Fotolia.com. The login and password must be sent securely through the API. Once authenticated, a session ID is provided, which is also used for authentication. For more information about authentication, please see the LoginUser process.
API Calls Quota
Fotolia limits the number of API calls by default to 500 per hour and 10,000 per day. If you expect your traffic to be higher, please contact Support.
Methods
Methods make it possible to execute different functions through the API. The following table has information about the methods available within each API Type.
Query format
HTTP
The Fotolia API is a REST API, available via standard HTTP calls, using GET for read-only methods, POST for methods that modify data or log the user in, and a standard query string to pass arguments.
More information about REST
To use the REST API, each request must be sent using your API key as the HTTP username, and either an empty string (for public methods) or a session token (for methods that require authentication) as the HTTP password.
Base URL
The base URL for the REST API is: https://api.fotolia.com/Rest/1/
Return format
The data returned by the REST API is formatted in JSON, a format that can be parsed with most modern programming languages.
More information about JSON
Query Example
In this example, we call the method main/test with the API key 'exampleApiKey' as the HTTP username, and an empty HTTP password since the method is public. The authorization header thus uses the base64 encoded string 'exampleApiKey:'.

        GET /Rest/1/main/test HTTP/1.0
        Host: api.fotolia.com
        Authorization: Basic ZXhhbXBsZUFwaUtleTo=
        
Methods that are called using GET may also be called directly by URL, so the URL in this example would be:


            https://exampleApiKey:@api.fotolia.com/Rest/1/main/test
        
Response Example

        {
            "test":"Success"
        }
        
API Kits
You can use a kit in order to help simplify API use. A list of available kits is listed below. Please contact us to have your kit listed.
PHP, Java and Python